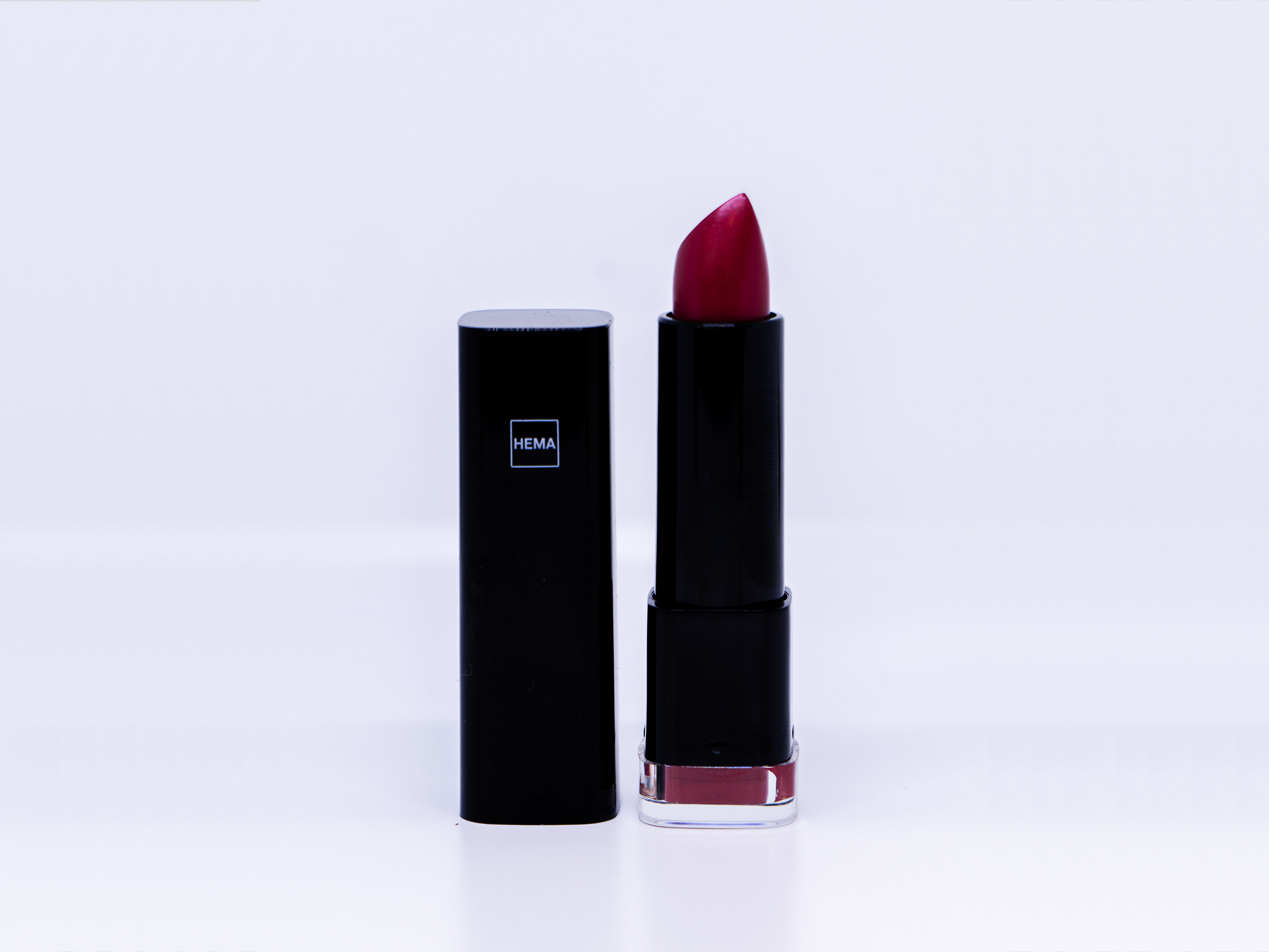 Moisturising lipstick 06 from Hema
Lipstick is easily ingested while eating and drinking. Since we are worried about the effects of ingesting plastic on the human body, we asked the Vrije Universiteit van Amsterdam (VU) to analyse the 'Moisturising lipstick 06' of the popular Dutch store 'Hema' for the presence of microplastics.
The VU used an FTIR spectrometer for possible identification of microplastics. For this study, the lab treated a sample of the product with nitric acid and all that remained was polyethylene (PE) particles: the detected particles are white coloured and have a diameter around 300 – 400 μm.
It is disturbing that these test results show that this lipstick undoubtedly contains plastic. What is it doing to your body? Can there be adverse health effects related to ingesting polyethylene? These are some of the burning scientific questions that are part of 15 ground-breaking research projects conducted by ZonMw.
In the meantime, we will ask the VU to conduct further research on lipsticks from different brands, to inform you about which ones (not) to use. Stay tuned!
You can also start the 'Ultimate Plastic Diet' to avoid as much (micro)plastic as possible.
For more information on plastic free cosmetic products, visit beatthemicrobead.org and download the Beat the Microbead app in the App Store or on Google Play.