Exposure to microplastics
Guide to microplastics
In 2012, we started campaigning against the use of microbeads in everyday products. In 2015, with the research conducted by UNEP and TAUW, we came across a list of 67 microplastic ingredients to be aware of.
Today, with the restriction proposal by European Chemical Agency (ECHA), we are aware of more than 500 microplastic ingredients widely used in cosmetics and personal care products. Not only that, but we are now also targeting more than 100 "sceptical microplastic" ingredients. Some of these ingredients indicate toxicity to human health, some to aquatic life, and for others there is not enough information available.
All this information can be quite daunting, that's why we created this easy Guide to Microplastics in Cosmetics for you.
Read more
Impact
SINCE THE BEGINNING OF BEAT THE MICROBEAD, 15 COUNTRIES HAVE TAKEN STEPS TO BAN MICROBEADS.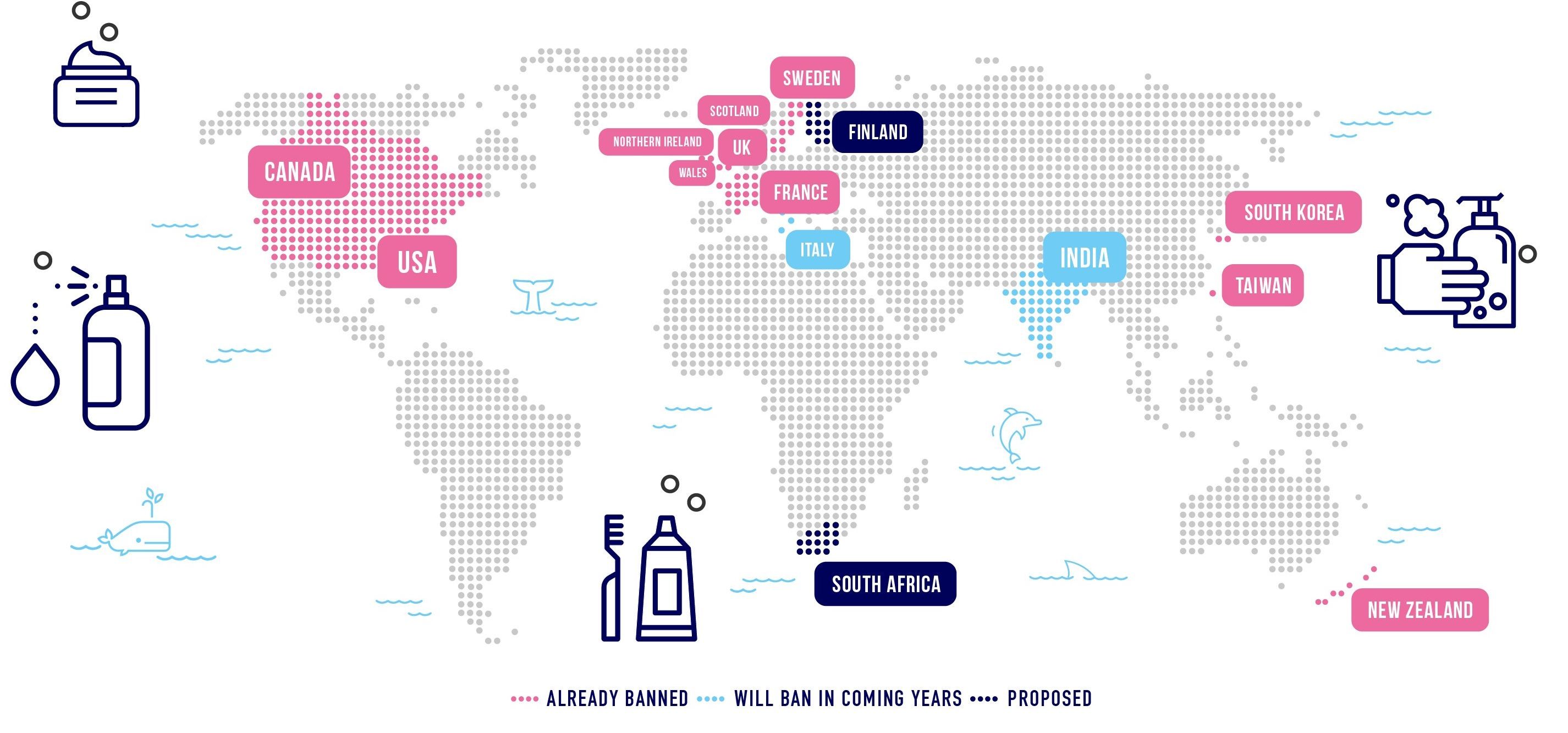 Read more