'Plastic-free' is all the buzz nowadays, and for a good reason: plastic is forever. Every piece of plastic that is produced so far still exists in some shape or form. No doubt that a day like 'Plastic-free beauty day' exists. It's almost urgent. The beauty industry has a fair share of this problem. Globally, the beauty industry produces over 142 BILLION UNITS of packaging each year. Most of this packaging ends up in landfills.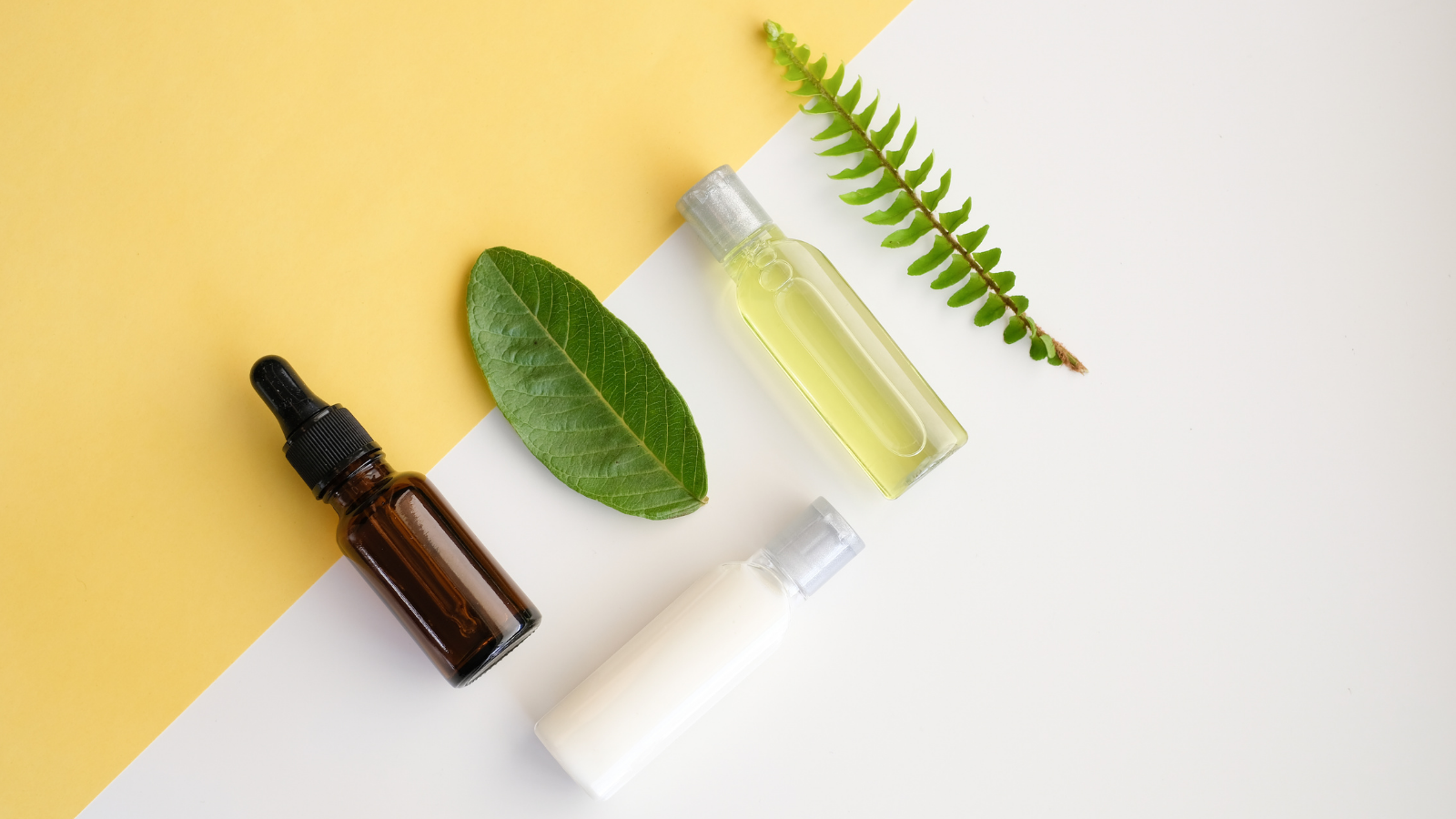 Even if we would like to recycle the plastic from our bathroom, only 14% of plastic makes it to a recycling center. About 95% of beauty packaging is thrown out after just one use. In general, out of all plastic waste ever produced, only 9% has been recycled, 12% incinerated, and the rest sits in landfills or end up polluting the environment.   
The problem gets worse if we take microplastics into account. In the EU alone, the cosmetic industry uses 8.700 tons of microplastics every year, and an estimated 3.800 tonnes escapes to the environment annually. Microplastic pollution is much worse as it is almost impossible to clean up. It's irreversible damage. 
Plastic-free beauty week: 14
th
-20
th
 June
Packaging and microplastic ingredients, however, are not the only issues to tackle while addressing the issue of plastic use in the beauty industry. The conversation needs to go much deeper to unpack this problem. As consumers and producers of care and beauty products, we need to take a long, hard look at how and what we consume. 
That's why we are organizing a series of talks with pioneering brands and experts in the industry to take a deep dive into pressing issues related to plastics and cosmetics: how to combat the ever-growing consumerism which results in ever-growing waste? How to encourage more transparency and an open conversation between consumers and producers? How to reduce plastic waste and consume microplastic-free? We will explore all these questions and much more in our talks next week.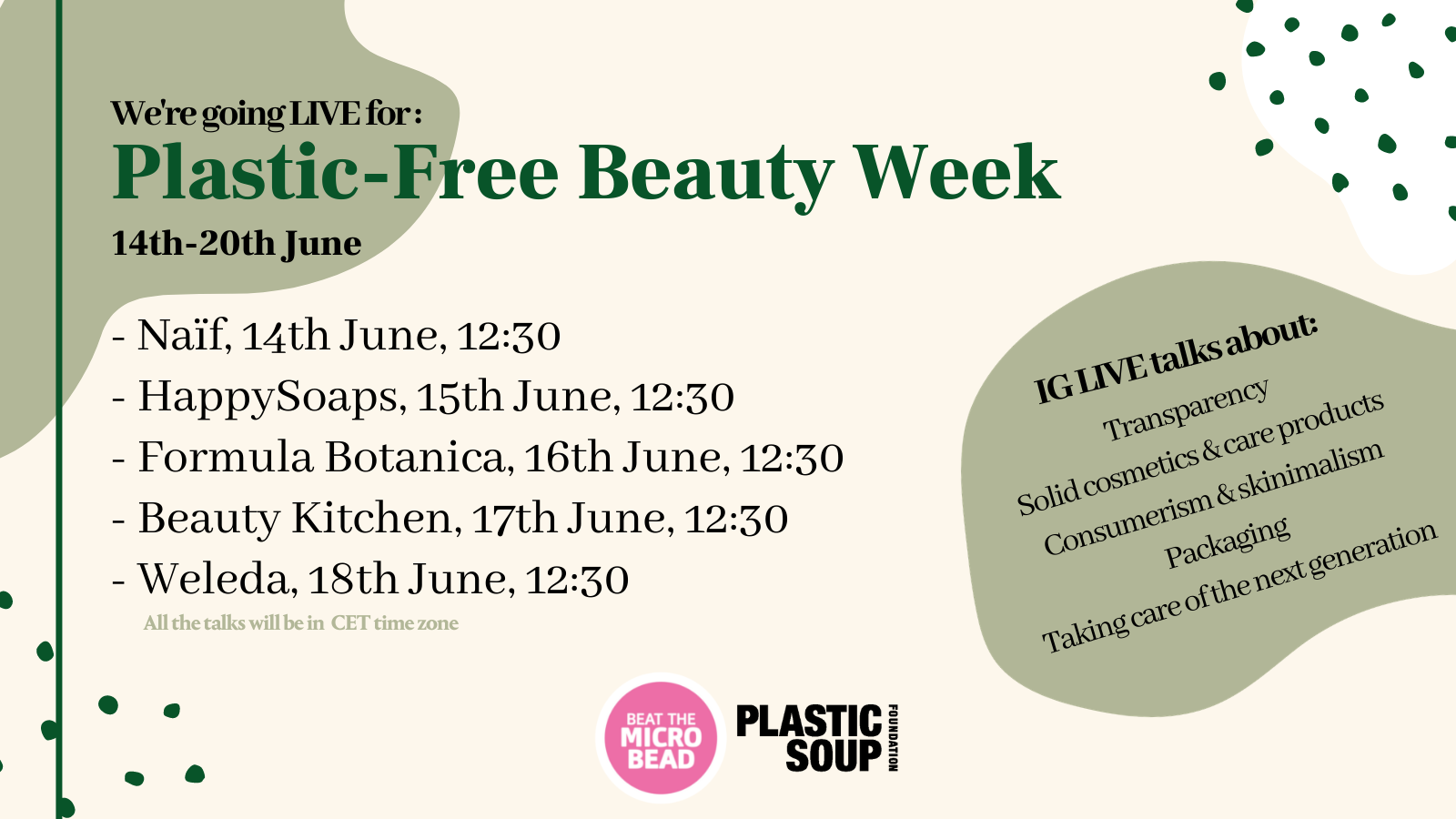 At the end of this week, we will have a surprise for our Instagram followers to end the week with a positive boost. So, stay tuned and follow us on Instagram! 
Quick actions to combat microplastics in your cosmetics:
*Plastic-free Beauty Day is launched by self-proclaimed 'accidental activist' Yolanda Cooper, who discovered the real nature of the problem through creating her very own sustainable hair brand. Every year on the 17th of June, the aim is to raise awareness and educate about the plastic waste generated by beauty products. For more information, visit www.plasticfreebeauty.org.