Sunscreens might be shielding our skin from harmful UV rays but they can definitely damage the environment. Sunscreens containing microplastics pollute our ocean and seas and may even contain harmful & toxic substances that might be a potential risk to our health!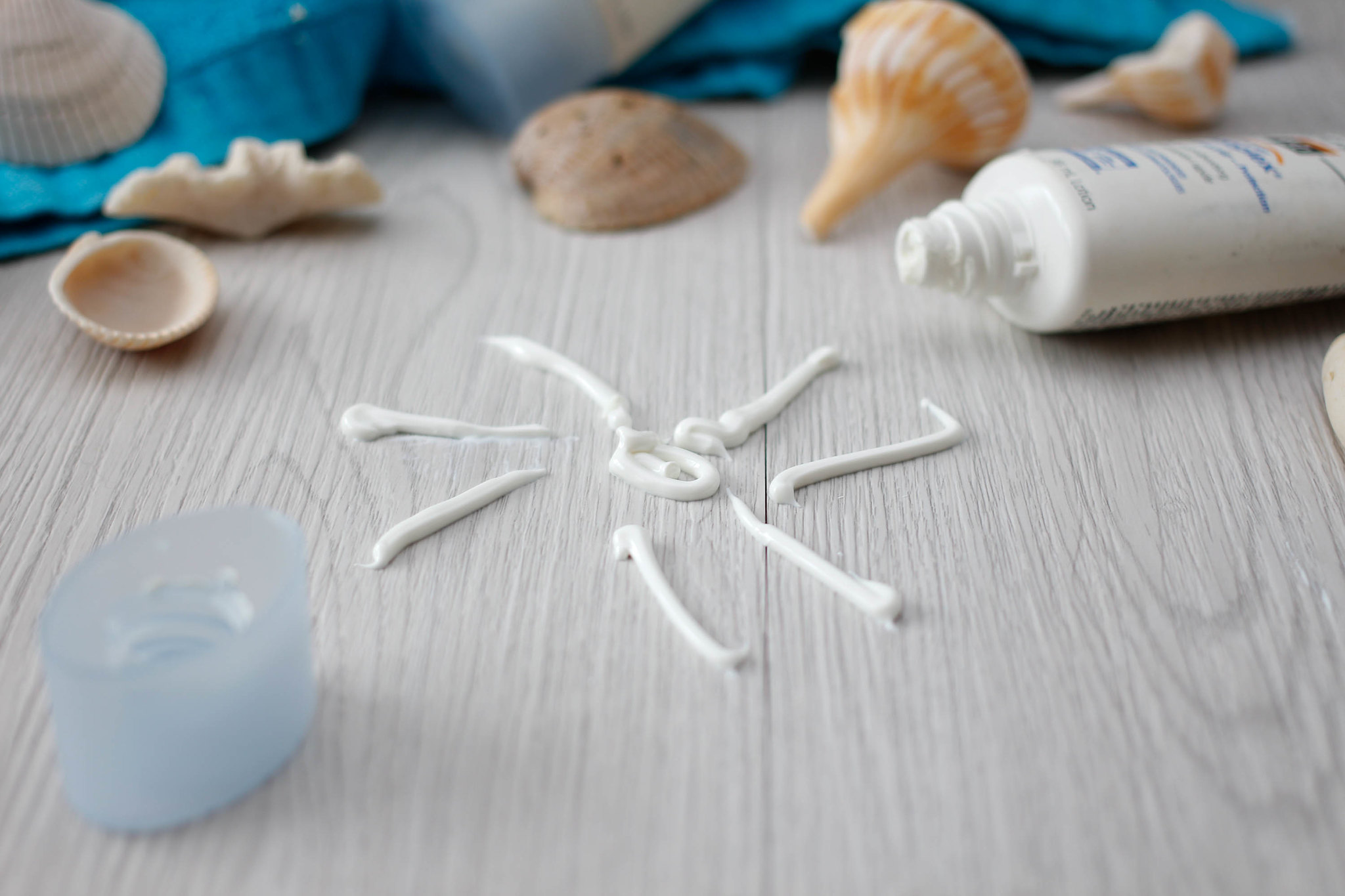 Since the beginning of the Beat the Microbead campaign, there has been great progress on the awareness around microplastics and their impact on the environment and human health. Up until now, the United Kingdom, Scotland, France, Canada, New Zealand, South Korea, Sweden, Taiwan, the United States and 448 brands from 119 different manufacturers have taken actions against microbeads! 
Despite the increasing awareness, there are two very important issues that should concern us all: the proposed legislation is targeting only microbeads and only those that are intentionally added in 'rinse-off' products. That means that there are still no measures taken around other types of microplastics except microbeads.
What does that mean?
It means that microplastics and nanoplastics are still not taken into consideration. These are microplastic particles which are not visible with the naked eye as they are smaller than 5mm. 
The other problem is, legislation suggests measures only for 'rinse-off' products like shampoos, and rules out 'leave-on' products such as makeup removers, body lotions, and even sunscreens. The fact that sunscreens are still not included in the proposed legislation is truly irresponsible. We might not wash off sunscreen from our bodies in the shower but we are directly washing them off inside our ocean and seas!
Why are there microplastics in sunscreens?
Microplastics are intentionally added in sunscreen formulas:
to unite and hold together the ingredients of a product,
to form a thin coating on the skin,
to add waterproof properties and,
as cheap alternatives to more expensive ingredients.
Are there alternatives?
We know that it is currently very difficult to find plastic-free & ocean-friendly sunscreens in the market. Even brands that claim to be green and try to look more environmentally friendly by using clever packaging, still include many microplastic ingredients in their formulas! That's why we searched and found alternative products that do not contain microplastics. All mentioned products below are produced by our certified ZERO brands!
Here, our sunscreen picks for 100% plastic-free suncare:
German-based multinational Weleda started in 1921 as a pharmaceutical laboratory, with its own medicinal plant garden, and is today a world-leading manufacturer of holistic natural cosmetics as well as pharmaceuticals for anthroposophical therapy. 

Weleda recently launched their Edelweiss Suncare Range with non-nano mineral UV filters.

Benefits:

high UV protection immediately on application
extra waterproof
excellent skin compatibility
adheres well to the surface of the skin
NATRUE certified

Drawbacks:

leaves a pale sheen on the skin
less easy to rub into the skin

→For detailed information on mineral-based sunscreens, you can read a short interview with Dr Bernhard Irrgang.

Australia-based SunButter Oceans is dedicated to creating products that keep our ocean safe. Their new sunscreen formula was 2 years in the making and it is not only made from high quality certified sustainable ingredients but also comes in a tin! 

Benefits:

coral reef-safe 
high UV protection
water resistant
palm oil free
vegan
tin packaging

Drawbacks:

3. Beauty Kitchen – SPF 30 Daily Primer

Beauty Kitchen, UK-based brand with a mission to create effective, natural & sustainable beauty products has introduced a 100% natural, plastic-free & ocean-friendly primer!

Also, Beauty Kitchen recently included the Return • Refill • Repeat stamp on their products. If your product has the Return • Refill • Repeat stamp on it you can return your empty packaging to Beauty Kitchen. They will wash it and re-use it (currently available in the UK only).

Benefits:

coral reef-safe 
non-nano, biodegradable
suitable for all skin tones and skin types even the most sensitive
100% natural and vegetarian-friendly (contains beeswax)
B-Corp Certified

Drawbacks:

it's a primer and not for a full-body application

Green People was founded in 1997 by Charlotte Vøhtz's who wished to find organic skincare for her then-young daughter Sandra who was battling multiple skin allergies and eczema. Since then, Green People has managed to offer a complete range of certified organic products for all of the family. Not only that but their company supports the UK charity Marine Conservation Society, which protects our seas, by donating 30p from each sale of suncare products.

Benefits:

coral reef-safe & ocean-friendly
plant-based and carbon-neutral packaging
water repellent but non-pore-clogging
rich in natural antioxidants to protect delicate skin
84% certified organic ingredients

Drawbacks:

Naïf was born when its founders Jochem Hes and Sjoerd Trompetter became dads. In 2013, a whole new world opened up to them but they also found out that even baby care products contain harmful ingredients. That's why they started by designing a reliable skincare brand for babies and children. For their sunscreens, they chose to use a natural filter based on titanium dioxide, which does not contain nanoparticles.

Naïf is also donating €0,50 to the Dutch Cancer Society for every sunscreen sold!

Benefits:

SPF 50
ocean-friendly
water resistant
easy to apply & spread thanks to coconut & olive oil

Drawbacks:

leaves a faint white cast on the skin

Founded in 1959, German-based company Börlind has a long history. Annemarie Linder founded the company with her business partner Hermann Börner to fight her own skin problems. She chose a career in the beauty industry after the war and aimed at making natural cosmetics with the idea of creating the first cosmetics company to offer a full, integrated product line. Their Suncare range is very wide and you can find a sunscreen for all types of skin. 

Benefits:

wide range of products & SPFs
free of parabens, silicones, PEGs & animal extracts
water resistant
CSE (Certified Sustainable Economics)

Drawbacks:

no mention about the sustainability of packaging
no mention of ocean-friendly ingredients

Australian made & owned The Jojoba Company is the first company in the world to develop an entire skincare range from jojoba. The jojoba plants and their and derivatives used for their line come from their own farm in Australia's Riverina region where they have created a plantation based on sustainability!

Their day cream protects from harmful UV rays helps with fighting premature signs of ageing.

Benefits:

non-greasy & non-clogging formula
anti-ageing properties
for all skin types

Drawbacks: