Lush, Sephora & Maybelline amongst the worst
Mascara, lipsticks, foundations, and face powders – products that come in close contact with our eyes and mouth – can contain many microplastics. This fact is yet again confirmed by the recent investigation conducted by Greenpeace Italy. In a recent report Il trucco c'è ma non si vede, they verified the presence of microplastic ingredients – both in the ingredients lists and through laboratory test – in the makeup of 11 brands: Bionike, Deborah, Kiko, Lancôme, Lush, Maybelline, Nyx, Pupa, Purobio, Sephora and Wycon.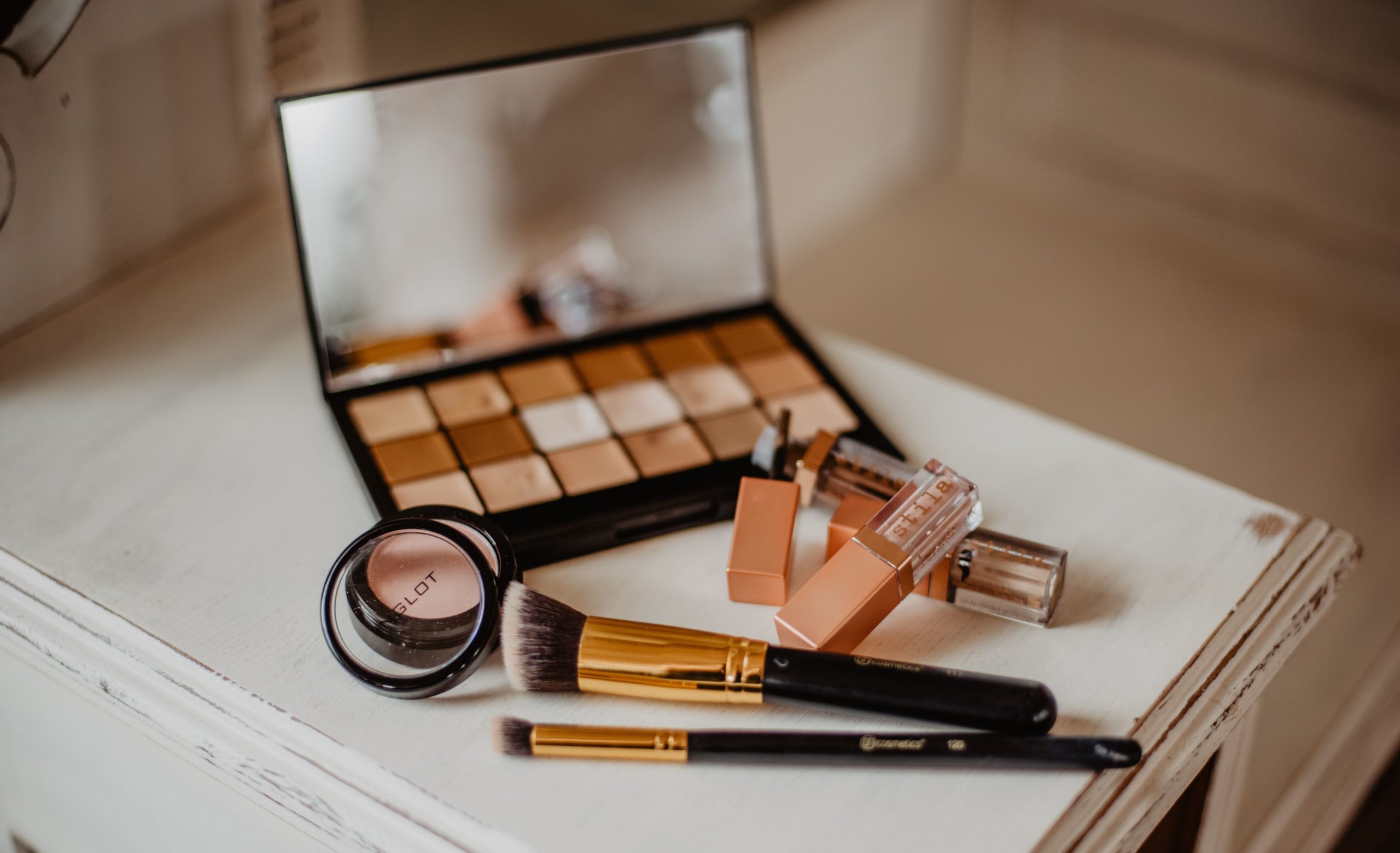 'There is a trick, but you can't see it' 
The title of Greenpeace Italy's report translates to 'there's a trick, but you can't see it.' They divided their research into two phases: online, in which the ingredient lists of 672 makeup products were checked, and in the laboratory to check for microplastics in 14 products. Here's what they found:  
Plastics were present in 79% of the 672 products checked online, 38% were solid microplastics.  
5 brands with the highest percentages of products containing plastic ingredients: 
Lush (99%) 

 

Maybelline (85%) 

 

Deborah (84%) 

 

Sephora (83%)

Wycon

 (78%) 

 
It is important to note that the high frequency of products with plastic from the company Lush is attributable to only one ingredient: polyvinylpyrrolidone or PVP is a water-soluble polymer already replaced by some companies. There are environmental and human health concerns related to this ingredient: PVP can be harmful to aquatic life with long-lasting effects. It is also suspected to cause respiratory irritation and cancer.  
Product categories where the presence of microplastics was more frequent: 
Mascara (90%) 

 

Lipsticks and lip glosses (85%)

Foundation (74%)

Highlighters (69%)

Face powders (43%) 

 
Laboratory tests of 14 products revealed the presence of solid microplastics, such as: 
polyethylene (in 6 products),

polymethyl methacrylate (in 2 products),

nylon (in 2 products), and

polyethylene terephthalate (in 1 product) 

 
Only the products from the company Purobio did not have any plastic ingredients.   
Italian ban on microplastics is not enough 
Starting 1 January 2020, Italy forbade to put on the market rinse-off cosmetic products with an exfoliating or cleansing function containing microplastics. This ban won't affect leave-on products such as lipsticks and mascaras. Brands can continue to use microplastics in any product that, in theory, is not supposed to wash down the bathroom drains.  
Giuseppe Ungherese, head of Greenpeace Italy's Pollution Campaign, says 'with this research we have confirmed not only the wide use of solid particles but also the massive use of polymers in liquid, semi-solid and soluble form, whose effects on people and the environment are not fully known.'  
Greenpeace is asking the Italian Minister of the Environment to support the ECHA's proposal to ban the intentional use of microplastics in commercial products. Not only that, but to improve it by extending the measures to the use of liquid, semi-solid, and/or soluble plastics by concretely applying the precautionary principle.   
What can you do? 
With the help of the Beat the Microbead app, you can scan the ingredients of your makeup or other cosmetic products to find out if and what microplastics they have. The app scans for more than 500 microplastic ingredients. Remember always to scan your products before you buy them so you can avoid microplastics.  
There are many makeup brands that do not use any microplastics, such as Inika Organic and Uoga Uoga. We certify brands with our 'Zero Plastic Inside' logo that are entirely free of plastic ingredients.  
You can sign our petition to convince the EU to ban the use of all microplastics in personal care and cosmetic products. 
You might also be interested in:
→ Check your products for microplastics
→ About 80% of hand sanitisers & gels contain microplastics