We live in a Plastic Age! Look at your surroundings, you will be overwhelmed by the amount of plastic that surrounds you. Some you can clearly see and some you cannot. Everything from your sofas and clothes to your shampoos and detergents is made with various kinds of plastics. That's right! There are microplastic ingredients in your detergents too!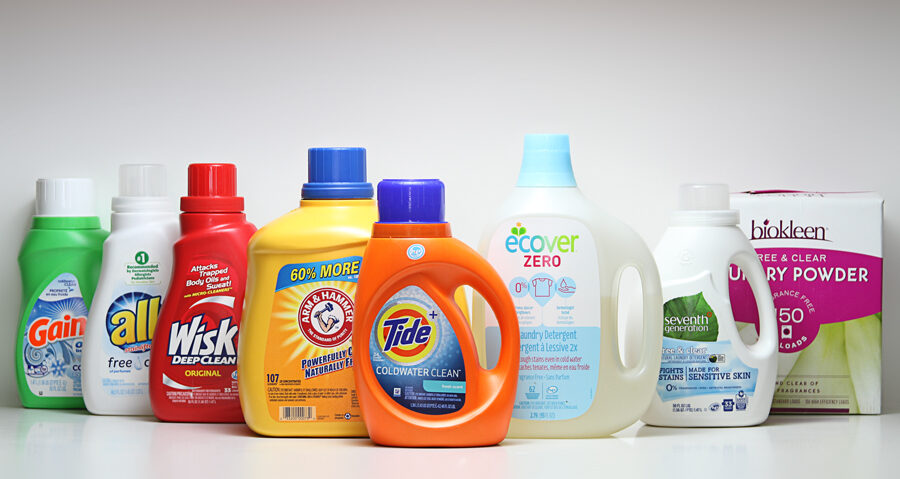 Cosmetics are, unfortunately, not the only products that widely use microplastic ingredients. Detergents, cleaning products, and paints are also part of this trend. An Austrian environmental organization, Global 2000, along with a consumer protection organization AK OÖ tested more than 300 detergents for microplastics. The bad news is that out of these 300, microplastics were found in 119 detergents. But the good news is that there are products out there that do not use microplastics.  
Check here to find out if the detergent you use is amongst the 119 detergents with microplastic ingredients!
A menace for the environment, starting at our washing machines!
While doing our laundry, we are unknowingly polluting our aquatic environments. Our clothes and detergents are to be blamed. Synthetic clothing made from materials like polyester, acrylic or nylon release tiny plastic fibers when washed. Considering that detergents also have microplastic ingredients, they add to the microplastics released through our washing machines.   
These microplastics, once escaped from wastewater treatment plants, pollute our rivers and oceans. And the worst part is that they are almost impossible to clean once they enter the environment because of their minuscule size. They are found in the deepest and on the highest points of our planet; sea animals absorb or eat microplastics; these particles can then be passed along the marine food chain. Since humans are ultimately at the top of this food chain, it is likely that we also ingest microplastics. Besides, there is a growing body of research that shows that we ingest microplastics and they might have severe consequences for our health. There is more than enough scientific evidence that shows microplastics are wreaking havoc on our planet and in our bodies.   
Ingredients are nowhere to be found on the product… 
If you think you want to be an environmentally educated consumer and want to check ingredients for microplastics before buying detergents, you are out of luck! This is because, unlike cosmetics, it's not required for detergent companies to publish all ingredients on the product. However, it is sufficient for them to add the ingredients on their website and reference it on the product packaging. The investigators of the detergent test mentioned above note that this form of information is often both tedious and flawed.  
Are there detergents without microplastics?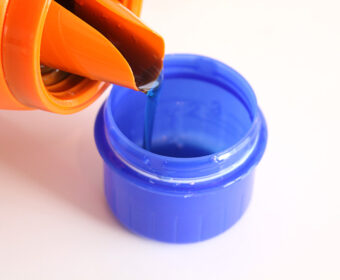 There are brands out there that do not use microplastic ingredients. But the choice is not as easy as it appears. Laura Díaz Sánchez, Project Leader of our sister campaign Ocean Clean Wash, says: "Because of friction, powder detergents cause more microfiber release from clothes compared to liquid detergents. That's why we always recommend using liquid detergents." Even though powder detergents are often packed in cardboard, which would seem like a more sustainable option, Díaz Sánchez explains that dealing with the smallest plastics is a bigger priority especially because liquid detergents usually come in recyclable plastic.  
Considering the double-edged sword situation explained above, we recommend these detergents and brands: 
In addition to being tested microplastic free by Global 2000, this detergent by Planet Pure has an Austrian Organic Guarantee mark and is animal fair certified. This product is also GMO and palm oil-free.

Price: € € € 

This product also proved to be free of microplastic ingredients in the tests by Global 2000. It is also Austria's first certified organic detergent with the ingredients of the soap nut.

Price: € € € 

Attitude boast to have 'worry-free' ingredients in their products. This detergent + fabric softener is no different. Attitude is certified with Eco-label, cruelty-free and vegan.

Price: € € € 

This product from Sodasan also passed the microplastic test by Global 2000. This product is certified according to the ECOCERT detergent guidelines and the strict guidelines of Ecogarantie and the Vegan Society.

Price: € € € 
What else can you do? 
Ocean Clean Wash campaign suggests that your washing habits can influence the number of microplastics your washing machine emits. They recommend to wash your laundry at low temperatures like 30 degrees; do full loads and avoid using machine dryers, if you do then dry at low revolutions.   
If you want to learn more about the impact of your clothes in the environment or what you can do about it then visit www.oceancleanwash.org!  
You might also like:
→ Microplastics found in 119 detergents brands
→ PlanetCare microfiber filter receives the first official 'Ocean Clean Wash' approval