Last year, we did a review of microplastic in sun care products registered in our database. We found out that 72% of sun care products in our database contain either microplastic, sceptical microplastics, or both. The more sun care products we add to our database, the more accurate picture we get about the use of plastic ingredients in our sun protection products. Today, we have six times more sun care products in our database, 2.042 to be precise. And about 83% of these contain plastic and sceptical plastic ingredients.   
Considering this high percentage, you can safely assume that many popular sun care products contain microplastics.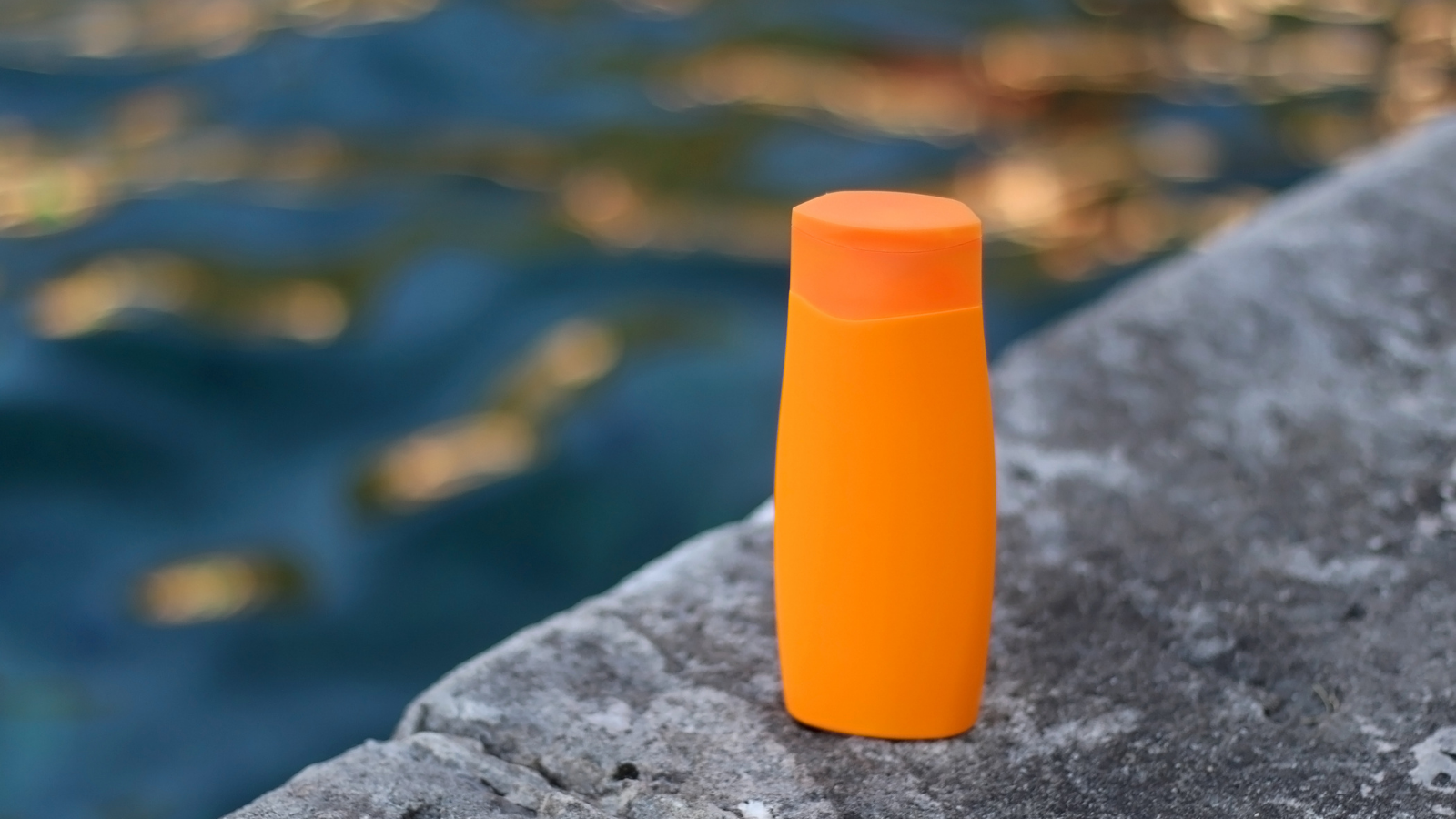 Microplastics with a side of dangerous chemical 
There's more to microplastics in your sunscreens, and it's called UV-328, also known as 2-(2H-benzotriazol-2-yl)-4,6-di-tert-pentylphenol.   
It is a chemical compound widely used as a UV filter in cosmetics and various other plastic products such as rubber & paint. The EU has classified it as a substance of very high concern. It is a chemical that is very persistent and toxic and could have long-lasting harmful effects on aquatic life. Scientists are concerned that UV-328 does not break down in the environment quickly, accumulates in organisms, and may cause harm to wildlife or human health.  
UV-328 is a light stabilizer for various plastics such as styrene homopolymers and copolymers, acrylic polymers, unsaturated polyesters, polyvinyl chloride, polyolefins, polyurethanes, polyacetals, polyvinyl butyral, and more. Some of these plastics are used in sunscreens.   
Here are some of the microplastics we found in sun care products in our database that corresponds to the list above:  
Polyester-5 

Polyester-7 

 

Polyester-8 

 

Polyester-27 

 

Polyurethane 

 

Polyurethane-6 

 

Polyethylene 

 

Styrene/Acrylates Copolymer 

 

Acrylates copolymer 

 

Acrylates/C10-30 Alkyl Acrylate Crosspolymer 

 
The big oil & chemical industry is defending the use of UV-328
World's biggest oil and chemical companies are lobbying against the global regulation of toxic and persistent chemicals in microplastics, according to Unearthed. These include BASF, ExxonMobil, Dow Chemical, DuPont, INEOS, BP, and Shell. Together, they argue that there is not enough evidence to add plastic additive UV-328 into the Stockholm Convention. This convention is the UN's global treaty on persistent organic pollutants (POPs) – chemicals that do not readily degrade in the environment.  
If included in the Stockholm Convention, the production and use of UV-328 would be banned. This could be monumental for the regulation of chemicals found in a variety of microplastics and plastic waste.  
It's easy to go microplastic-free! 
With our 'Zero Plastic Inside' acknowledgment logo, we want to show people that they have a choice. So far, we have certified 140 brands that are 100% microplastic-free. Many of these brands also have sun care products that do not pollute the earth with irreversible microplastic ingredients. Some of the recent brands with the 'Zero Plastic Inside' logo that have sun care products are:  
The first step is to always check your products before buying. With the Beat the Microbead app, you can scan products for microplastics. As a consumer, it's impossible to remember the names of hundreds of plastic ingredients used in our care products. Beat the Microbead app is the fastest way to know if your cosmetics have plastic ingredients.
You might also be interested in:
→ Check your products for microplastics