After the launch of our new Beat the microbead app, we received an overwhelming response. Thanks to our dedicated users, just in 30 days, we received 10,000 personal care products! One of the most popular items in our database is sun-care products. So we dove a little deeper to see what kind of ingredients are used in them. Let's find out which popular brands pretend to love the oceans.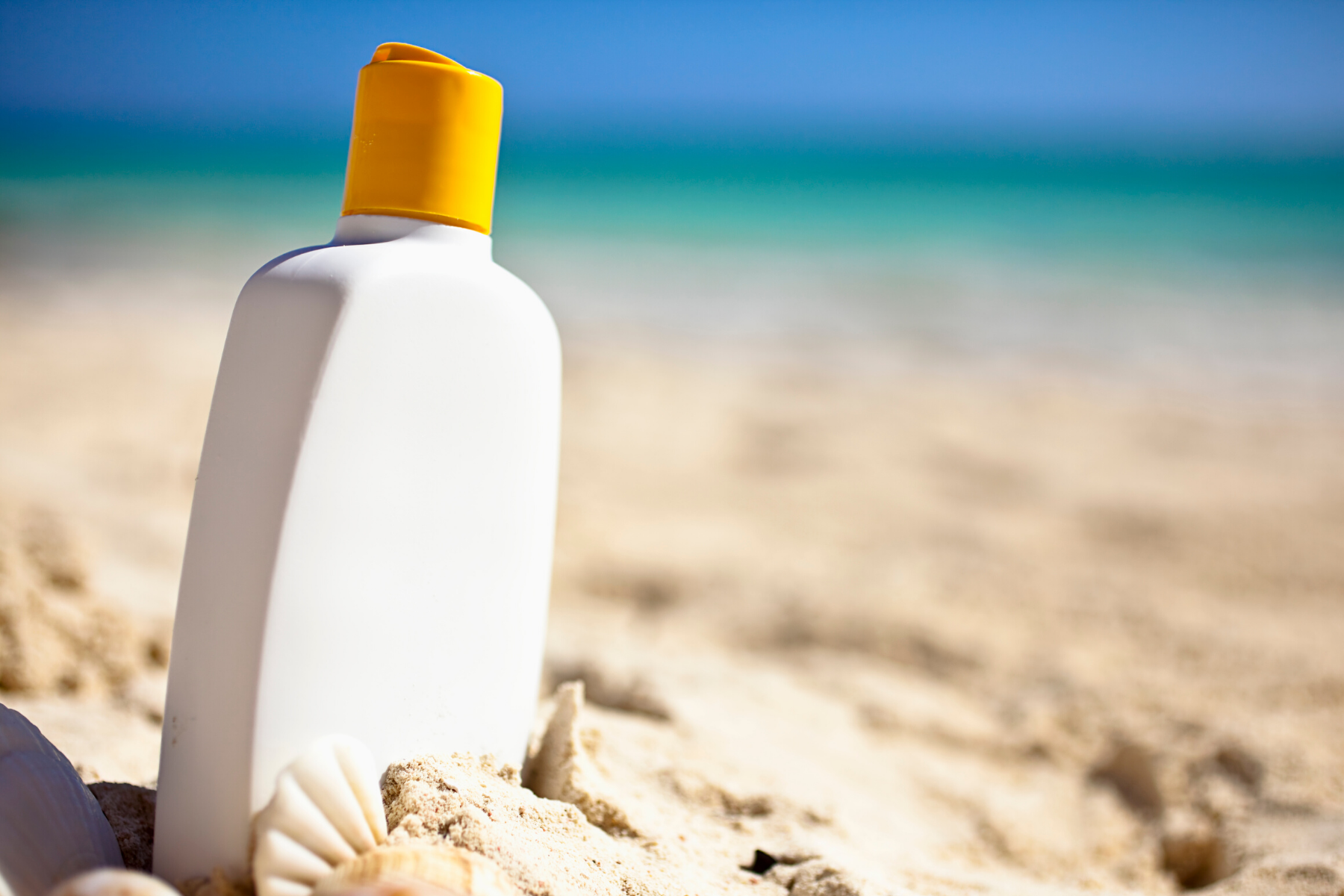 By taking a thorough look at our database, we found out that a shocking 72%* of Sun Care products contain microplastics, and only 25%** are microplastic-free.
Why are there microplastics in sunscreens?
Microplastics are intentionally added in sunscreen formulas:
to unite and hold together the ingredients of a product,
to form a thin coating on the skin,
to add waterproof properties and,
as cheap alternatives to more expensive ingredients.
Most Commonly Used Microplastics in Suncare Products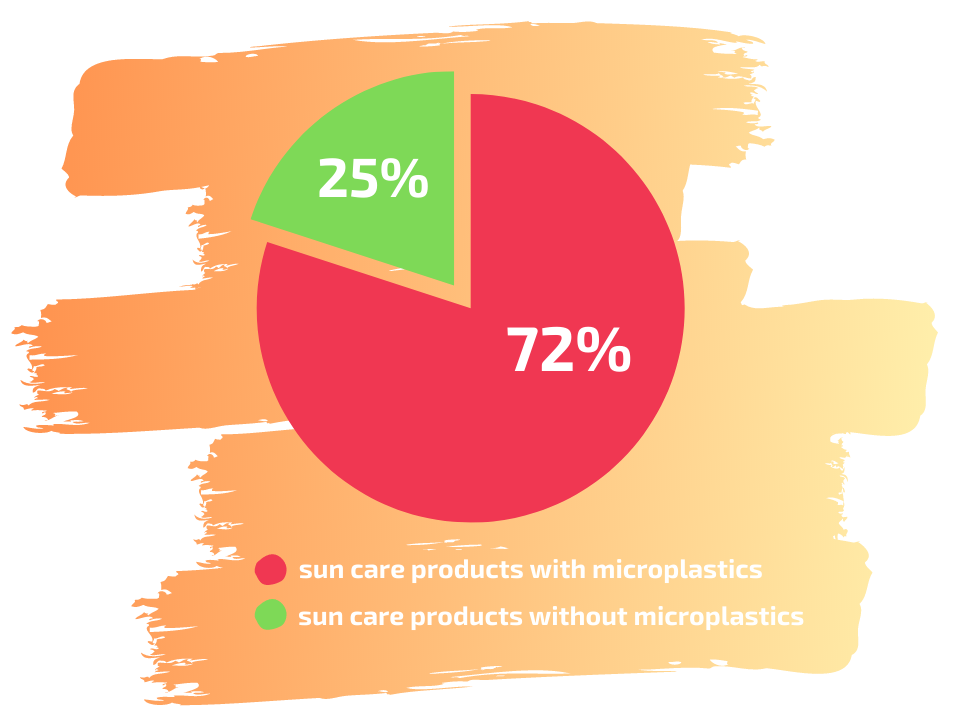 In most products, there's usually a combination of multiple microplastics. In sunscreen products, however, there can be easily up to 9 plastic ingredients. These are the most commonly found:
Acrylates/C10-30 Alkyl Acrylate Crosspolymer
VP/Eicosene Copolymer
VP/Hexadecene Copolymer
Triacontanyl PVP
Carbomer
Dimethicone
Acrylates/C12-22 Alkyl Methacrylate Copolymer
Hydroxyethyl Acrylate/Sodium Acryloyldimethyl Taurate Copolymer
Top 10 Most Scanned Sun Care products with plastic ingredients
Gevoelige huid Zonnecrème SPF 30, Biodermal
.Sonnenmilch Classic SPF 30, Cien
Solait SPF 50 High Sunmilk, Kruidvat
Sun Protect & Hydrate Zonnespray SPF 50, Nivea
Sun Protect & Hydrate Zonnespray SPF 30, Nivea
Sun Protect & Hydrate Zonnecrème SPF 30, Nivea
Ambre Solaire Zonnebrand Melk Factor SPF 30, Garnier
Silk Hydration Protective Sun Lotion SPF 30, Hawaiian Tropic
Zonnespray Hydraplus SPF 30, Biodermal
Hydraxol Zonnespray SPF50, Biodermal
Sunscreens for children full of concerning ingredients
The French Offices of WECF and Agir pour l'Environnement revealed the results of their common survey of 71 sunscreens for children. The research found 29 ingredients of concern in the 71 sunscreens for children. Among these sunscreens, 9 of them contain a mixture of at least 10 ingredients of concern! Among the harmful ingredients, they found: BHT (not microplastic), Cyclohexasiloxane & Cyclopentasiloxane (commonly used microplastics) and PEGs. PEGs a class of suspicious ingredients for Beat the Microbead was classified as "substances of high concern".
Do you feel like there aren't any other options?
We know how difficult it is to find plastic-free and ocean-friendly sunscreens. That's why we certify brands that are 100% plastic-free. Find here our sunscreen picks or visit our Search Engine and explore more than 70 Zero Plastic Inside brands. Check out below which sunscreens are scanned the most with the Beat the Microbead app.
Top 5 Most Scanned Sun Care products without microplastics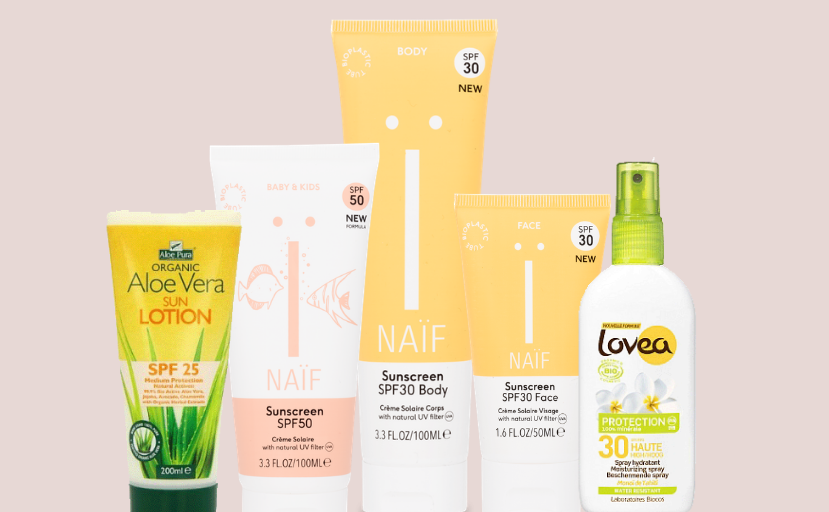 You might also like:
→ Download the Beat the Microbead app & scan your products!
→ Sign this petition and ask the EU to ban microplastics in cosmetics