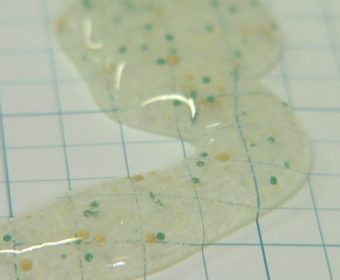 Amsterdam, 26 September 2018 – Breaking news: the European Parliament has embraced the environment commission's report entitled Turning plastic wastelands into fields of gold, by a huge majority. The report, compiled by the European Parliamentarian Mark Demesmaeker, supports the Plastic Strategy, Europe's strategy to address the plastic crisis and to stimulate circularity. The European Parliament accepted the report with 579 votes for, 15 against and 25 abstentions.
The report advocates a ban on microplastics in cosmetics. "The rapporteur believes that the most cost-efficient option is to tackle the use of micro-plastics at source. He, therefore, calls for a ban on micro-plastics which are intentionally added to products, such as for cosmetics and cleaning products, and for which viable alternatives are available. The recent introduction of legislation that bans the use of plastic micro-beads in rinse-off cosmetic products in some Member States, for example, the United Kingdom, prove that this is possible."
The report also cites the Mermaids Life+ project (and, as a partner in Mermaids, the Plastic Soup Foundation's special site). Demesmaeker believes that the research has generated significant information and wants the European Commission to set legal minimum requirements for products to avoid the spread of microplastics. Apart from textiles, this should also apply to car tyres, paint and cigarette filters.
Maria Westerbos, director of the Plastic Soup Foundation said that "Our efforts over the years to deal with microplastics at source is echoed in this report. Given the overwhelming support of the European Parliament for the report, the European Commission must now come with proposals for legislation. We expect a general European ban on all microplastics in all cosmetics and legal requirements to drastically limit the loss of fibres in synthetic clothing."
Microplastics are subject to wide debate and there are significant concerns that the tiny fragments can end up in the food chain but little is still known about the impact on human health.