The Dare To Care campaign has been on its way for a few weeks now, and so far the results are great! A lot of new data are coming in, and the number of people asking their favourite brands to stop using microplastics is impressive.
So first we want to thank everyone who has joined the campaign, shared the campaign, forwarded the message, donated, or contributed in any other way! To quote the American philosopher and singer Gwen McCrae, let's "Keep the fire burning!".
However, it has come to our attention that there are still some people out there who we haven't been able to reach, or who remain unconvinced of the matter's urgency. (A quick recap of our concerns: 87% of cosmetics full of microplastics, 7 kgs of microplastic flushed into the environment every minute, deeply worried scientists all over the place, and upcoming microplastics ban could become 'license to spill')
We don't mind a tough crowd, and we applaud a critical mindset! That's why we've asked our communication department to team up with our science crowd and come up with an airtight graphic representation of the importance of our case. After a weekend retreat in the forest, they came back with this carefully crafted flowchart.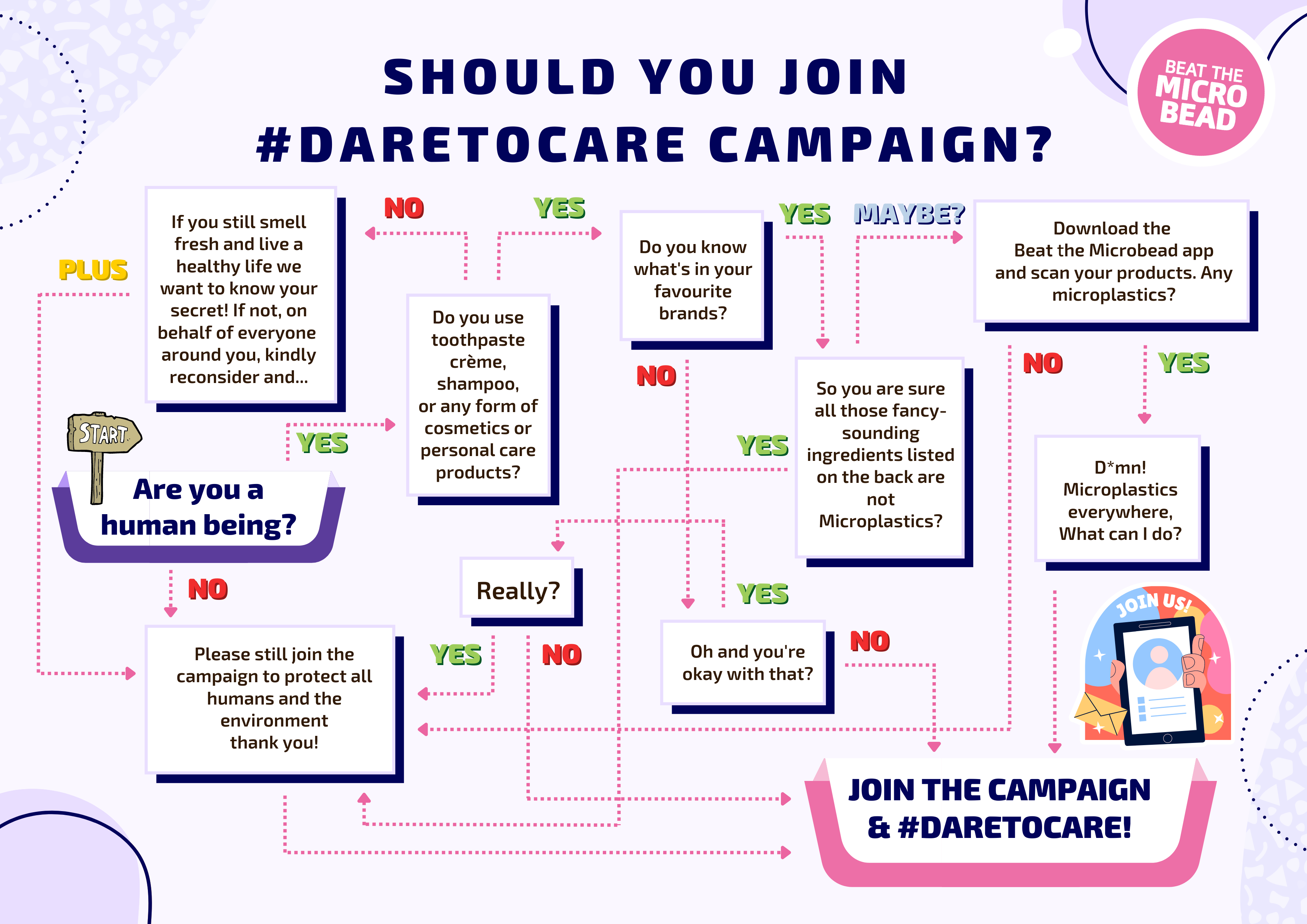 As you can see, there are no real reasons for any living creature not to join the campaign.
The situation in the cosmetics industry is dire, microplastics are everywhere; we need to act now!
If you want to be convinced or convince others simply point them toward the first box that reads "Are you a human being?", and watch the power of the flowchart being unleashed. Please use this chart to get everyone around you to sign the petition for a just microplastics ban, and send cosmetics producers our super easy pre-written message.
Send a message to your brand
You might also like:
→ Why the upcoming EU legislation has a direct effect on your life!
→ Sign this petition and ask the EU to ban microplastics in cosmetics